Join us in celebrating our 40th Anniversary! White, Red, and Grey shirts available!
Click here to purchase yours today!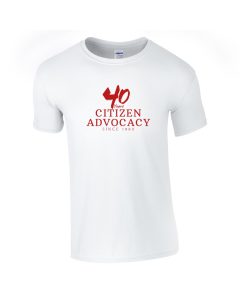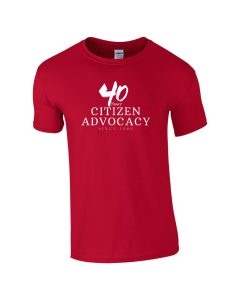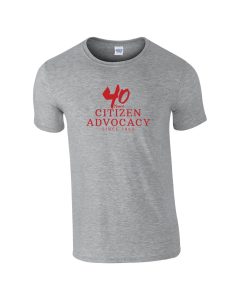 ---
Staying home, staying safe, and practicing physical distancing doesn't have to mean disconnection…
For 40 years, Citizen Advocacy has been a catalyst which empowers citizens to combat the social isolation, social distancing, and separateness experienced everyday by people with disabilities in our community. However, now that social distancing, isolation, and separateness are the best ways to keep everyone safe, advocates are getting creative in this new terrain to ensure that some of our most vulnerable community members are protected and connected. The percentages of fatalities in Pennsylvania and across the globe skews heavily towards those living in congregated settings such as nursing homes and long term care facilities. About 47% of the matches we support have partners living in these circumstances. Advocates have had to get innovative but they continue to be lifelines for their partners. They are acting for and with their partners while maintaining a safe physical distance. For example, Citizen Advocates are:
Making sure partners are getting food and important mail
Making sure their partners are getting the proper care 

in

 nursing home facilities
Calling their partners' social workers & caregivers regularly if their partners don't use words to communicate
Sending their partners cards, letters and packages through the mail
Making sure their partners have somebody to talk to over the phone during this time of lonely isolation
FaceTiming/Zooming with their partners (one advocate is FaceTiming his partner every day!)
Delivering take-out and other fun foods (one advocate even delivered a celebratory birthday cake!)
On the organizational front, we have taken action to make up for the lost revenue from cancelling our annual theater event – our biggest income generator of the year. The committee is brainstorming potential fun alternatives, and in the meantime, we were able to secure a Paycheck Protection Program grant from the government, and also received a wonderful unsolicited grant of $5000 to help make up the difference. We will continue to strategize creative alternatives to cover potential additional lost income this year, and will keep you posted as plans are developed. 
Thank you for your continued connection and please let us know any other ideas you may have for maintaining a warm and protective presence with those you care about!

A Vision
     Discrimination on the basis of disability is still woven into the fabric of community life. The gulf today between what is promised by systems, laws and services, and the reality of what is actually delivered is sobering.
     Our founders gravitated together around a commitment to stand up against this reality and find a way to keep people safe.  Conversations circled back again and again to one truth: that ultimately what keeps any of us safe is the people who care about us and are there for us – our relationships.
     They wanted to bring that safety net of relationship to people with disabilities who had typically been segregated and oppressed. They wanted to build on a vision in which every life is valued, protected and celebrated.
Into Action
     So they began, sometimes by quite literally passing the hat at board meetings, to fund the program that grew into Citizen Advocacy of Chester County.
     For 40 years, our purpose has been to bring people who would not ordinarily meet into relationship with one another. We ask them to spend time together and build trust so that protection, opportunity and action can grow.
     The impact? A person once isolated now has friends, community life, or even family.  An advocate finds her partner a new job. Another fights for his partner's education. A woman intervenes with medical staff to save her partner's life. Another becomes Power of Attorney to ensure his partner's interests. Another provides rides to appointments and errands.  Yet another turns eviction into the finding of a new affordable apartment.  The stories are all as unique as the two people in them – and as life changing for both.
Into the Future
     We've reached the 40 year mark because of your unwavering and wholehearted support, and it's with deepest thanks for that steadfast generosity that we now look to the future.
Thank you!
---
We offer an opportunity to take action to ensure a better quality of life and an enrichment of opportunity for a person who may, because they have a disability, be suffering from isolation and segregation, rejection and danger, poverty and injustice.
Learn more about being an advocate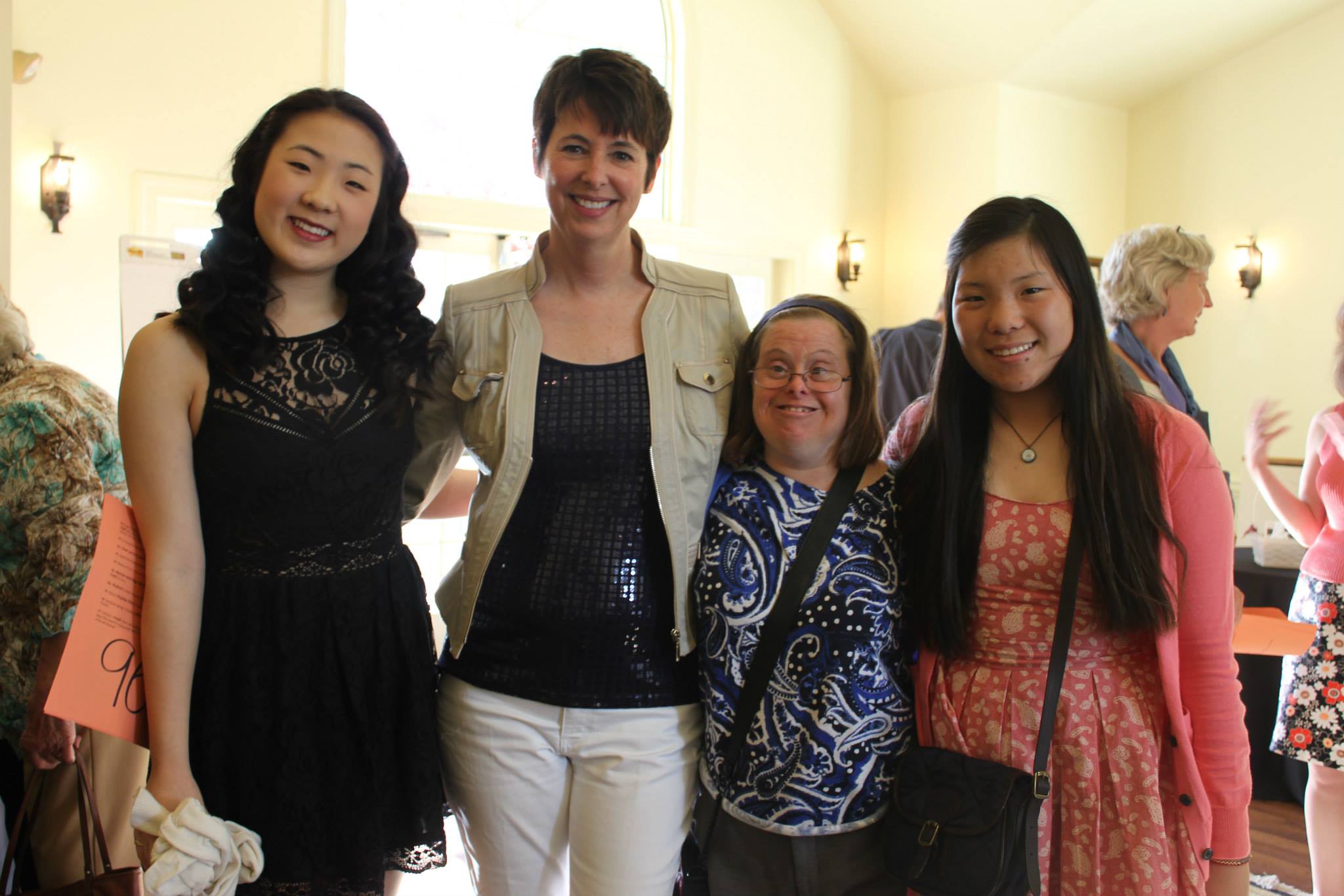 What is Citizen Advocacy?
Citizen Advocacy's mission is to initiate and support a variety of intentional relationships that provide advocacy for opportunity, protection from harm, sponsorship into community life, friendship, and justice for isolated people living with a disability.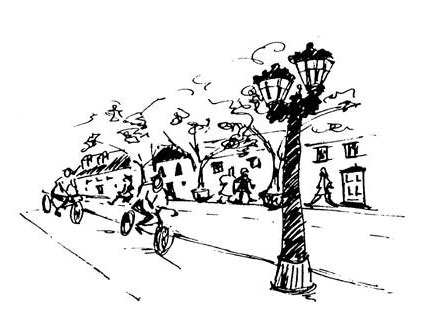 Citizen Advocacy is built upon the belief in the power and competence of the ordinary citizen to care and connect to others and to make a lifelong commitment to stand by, for and with another person, through good times and through challenging ones.
Discover Advocate Stories
We are built upon the belief in the power and competence of the ordinary citizen to care and connect to others and to make a lifelong commitment through the good times and through the challenging ones.
Advocates choose one or several of many ways to understand, respond to, and represent that person's interests as if they were the advocate's own, thus bringing their partner's gifts and concerns into the circles of ordinary community life. Many of these commitments last a lifetime.